About Us
The International Schools Network (ISN) is a new, entirely free, online platform for international schools and their educators. As a member, you will be invited to collaborate, ask questions, raise discussions and share insights and best practice, by topic, directly with peers from around the world.
We believe that connecting with like-minded peers on the topics you are passionate about, in a truly collaborate and encouraging open environment, will give the power to educators around the world to build meaningful connections, communal networks and ultimately help develop your own tailored professional learning journey.
Meet the ISN team!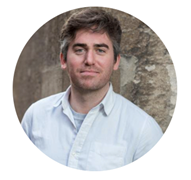 Max Humpston
- Head of Community -
As Head of Community at ISN I work closely with our new and existing members through organising events and collating content across all of our key topic areas. With previous experience working as an English language teacher at a private academy in Spain, Hong Kong, and with an overseas study programme in Oxford, I am passionate about the power and impact that building strong communities can have. I am currently also studying for a Postgraduate Diploma in International Education at the University of Bath to ensure I'm up to date with all things international!
Faye Al-Hindawi-Boyd 
- Events & Community Engagement Manager -
I collaborate and work closely with our commercial partners to deliver content, and organise events that share their expertise and insights with the wider community. I have previously worked in the private education sector for a special education needs school and for a higher education provider. I am an advocate for social justice in education, and while studying for my MA in Educational Leadership I volunteered to tutor children from disadvantaged backgrounds.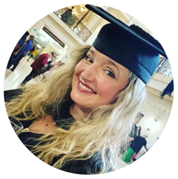 Claudia Civinini
- Copy Editor -
I edit and curate the ISN community member content and I create articles on research and other key topics within the international education sector.
I have been in education for as long as I can remember. I am a secondary language teacher turned education journalist; I am also passionate about education research (especially anything related to L2 learning and bi/multilingualism) and I completed an MSc in Educational Neuroscience at Birkbeck/IoE in 2021. I speak various languages, but when I'm angry I mostly turn to the colourful dialect of my hometown in Italy, Genoa.