About Us
The International Schools Network (ISN) is a new, entirely free, online platform for international schools and their educators. As a member, you will be invited to collaborate, ask questions, raise discussions and share insights and best practice, by topic, directly with peers from around the world.
We believe that connecting with like-minded peers on the topics you are passionate about, in a truly collaborate and encouraging open environment, will give the power to educators around the world to build meaningful connections, communal networks and ultimately help develop your own tailored professional learning journey.
Meet the ISN team!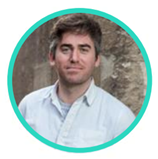 Max Humpston - Head of 
Partnerships
As Head of Community at ISN I work closely with our new and existing members through organising events and collating content across all of our key topic areas. With previous experience working as an English language teacher at a private academy in Spain, Hong Kong, and with an overseas study programme in Oxford, I am passionate about the power and impact that building strong communities can have. I am currently also studying for a Postgraduate Diploma in International Education at the University of Bath to ensure I'm up to date with all things international!
Claire King - Community Manager
With more than a decade of experience as a middle leader and department head across FE and prominent secondary schools in the UK, Claire possesses an intimate understanding of the dynamics of a bustling educational institution. Her extensive background equips her with an innate comprehension of the challenges faced by educators, thereby enabling her to identify how best to support and communicate with them.​
Claire will disseminate your content to a broad audience, encompassing both the influential ISN network and our expansive international database of schools.
- - - - - - - - - 
Meet the ISN Advisory Board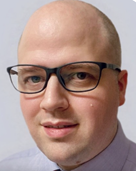 Jacob Huckle
I am an international school educator and part-time EdD student who has been living in China for over a decade. I am passionate about exploring ways in which international schools can more intentionally leverage the linguistic and cultural diversity in our communities, developing curriculum and pedagogical approaches rooted in multilingualism and interculturality.  
I believe we all have stories to tell that will help others in their lifelong learning journeys and by empowering teachers, leaders, students (and others!) to share their insights, ISN is developing a powerful bottom-up approach to professional development in international schools. I am excited to contribute to ISN's content advisory board and I look forward to our content growing in depth and breadth as we continue giving space to a diversity of voices from within international schools. 

Laura Liguori
I am an international educator with leadership and teaching experience in the Far East, the Middle East and the UK. Over two decades, I have worked in British International Schools, IB World Schools, Independent Preparatory and Maintained schools. Areas of expertise include the integration of digital technology to enhance teaching and learning, safeguarding and pastoral care, and curriculum development, including the promotion of STEM learning.  
As a founding member of ISN, I have been contributing by writing articles on key topics relevant for international school educators. As a member of the ISN Advisory Board, I hope to further develop the ISN online platform and to strive to enhance the manner in which educators can collaborate to promote best practice in our profession, including providing opportunities for professional development.  

Tatiana Popa
I am an English and Global Perspectives teacher at Heritage International School in Chisinau, Moldova.  I am also the Head of Global Education and the Hybrid Learning Coordinator at the school. I am a national teacher trainer and eTwinning ambassador. I have delivered many workshops on using technology in the classroom for teaching and leading global projects. In 2021, I won the Global Teacher Award from AKS Education and in 2022 I was nominated as one of the Top 75 Global Education Influencers for 2021 from ISC Research.  
I joined ISN in the hope of contributing to education and helping teachers everywhere, as well as to learn from each other in this professional community of educators. I was invited to the ISN board as a guest member in order to share feedback on the ISN platform and to suggest ideas for maximising the impact and engaging the community of teachers. Herewith, I hope to bring the ISN platform closer to educators globally, uniting them in exploring the needs and challenges, and thus to help in finding solutions where needed. 

Martyna Elerian
I have been teaching in international schools for over a decade focusing on the development, internationalisation, and implementation of courses in Humanities. I have a PhD in International Relations and European Studies and a master's degree in History. I specialise in multiple dimensions of international education, including international schools, online education, international mindedness and intercultural education.  
I am a member of the British Society for Educational Studies and an Assessment Specialist for Cambridge Assessment International Education. I've been involved in several educational programs such as Model United Nations, European Youth Parliament, International Duke of Edinburgh's Award, and the World-Class Scholar Program. 
I am honoured to be a part of the ISN advisory board because ISN recognises that the ever-growing international school sector is not only a field of institutions but also a field of individuals. Being an international school teacher is a unique 'learn on-the-job' experience; this is why the ISN community platform is particularly important. ISN provides a space where teachers and other professionals can express and share their experiences, opinions and good practices related to their work. 

Sian May FCCT
I have recently joined Alice Smith as Head of Alice School. I was most recently Director of Senior Schools for Education in Motion, based in Singapore but working across much of South-East Asia, following leadership roles in Switzerland and Hong Kong. I am a passionate advocate of innovative educational practices. I was a key creator of collaborative networks and professional learning communities and the digital teaching and learning vision across EIM schools.  
I am passionate about educator networks. I believe collaboration is the key to meaningful professional learning and this converts to exciting and sustainable careers. The content that is shared across the ISN network has the potential to have far reaching positive impacts on educators and the next generation of students.  
I hope that ISN continues to drive innovation in this area. Educators' needs are evolving and I believe ISN has the potential to evolve alongside these real changes and partner and support educators moving forward. 

Abigail Alexis-Olubuyide

 
I am the Primary Headteacher at GEMS Wesgreen International School in the United Arab Emirates. I am originally from the United Kingdom, but I have lived and worked in the UAE for nearly eight years with my husband and two children. I hold a Masters (with distinction) in Educational Leadership and Management, a bachelor's degree in Psychology (with honours), a PGCE in Primary Education (with QTS), and a National Professional Qualification in Headship (NPQH). 
My educational philosophy is that all learners can achieve highly with the right support and in their own time. I am passionate about creating success for all students. I have worked with ISN first as a contributor and now as an ISN advisory board member. I decided to support the ISN vision because I believe it is important that educators have the opportunity to share their ideas with one another and I feel ISN is a perfect platform for that.  
My hope for ISN is that it continues to develop and add value to the lives of educators.